Guitar lessons in Bebington, Bromborough & Wirral
Highest rated guitar tutor on the wirral
One on one lessons from a Tutor with over 30 years experience in a relaxed studio environment
Dave is the perfect teacher for our son - nurturing, patient, supportive and encouraging as well as obviously a proficient player and instructor. Lessons are comprehensive, joined up and focussed, while Dave's knowledge and experience in a wide variety of styles help give context to any particular piece of music and a facility to adapt the lesson plan to suit the student. Highly recommended.
Arthur Peterson
2018-05-17
David's tuition has taken our teenage son from a complete beginner to a confident player in three years. During his lessons, our son has been able to explore a wide range of musical styles, including classical and jazz, has developed his improvisation skills and is currently being supported in his sixth form Music studies. David was recommended to us and we would definitely recommend him to others.
Isobel Slidders
2018-01-28
I would thoroughly recommend Dave's lessons. He provides them in a relaxed and friendly atmosphere. My son enjoys his lessons and is glad that Dave works at a pace that he is comfortable with and Dave asks for his input so that he enjoys the lessons and learns to play music that he likes and connects with. Dave is always positive, patient and very encouraging and brings the best out of his students.
Simon Postlewhite
2018-01-25
Every lesson with Dave felt life time well spent! He manages to pace each lesson perfectly, with an ideal mixture of theory and practical teaching that doesn't overwhelm but ensures continued progression. I can't recommend Dave highly enough for anybody wanting to learn the guitar! Money well spent!!
David has been giving guitar lessons to my 2 children for the last few years where they've made great progress . David is very friendly and approachable & promotes a really supportive learning environment that nurtures their confidence and ability. He's inspired my children to be creative and do well. I can only offer the highest recommendation if you are thinking about taking up the guitar or building on your current skills. David will teach at a pace that's right for you & has a wealth of commendable experience to enable you to succeed.
Having played blues/rock/metal guitar for 12 years (including 5 years with 2 previous tutors) and never understanding an ounce of theory, I tried lessons with Dave in hope that he could help. He's one of the nicest and most patient blokes you could ask for, and is absolutely brimming with knowledge and passion for the instrument. Every lesson was filled with 'light bulb moments' for me and Dave has a way of making sure you understand something before the lesson moves on. In 6 months I've progressed more than I have in the last 6 years and I now have enough material to keep me busy for the near future. Look no further & give Dave a call
Great guitar teacher! Highly recommended.
Great guitar teacher - very patient.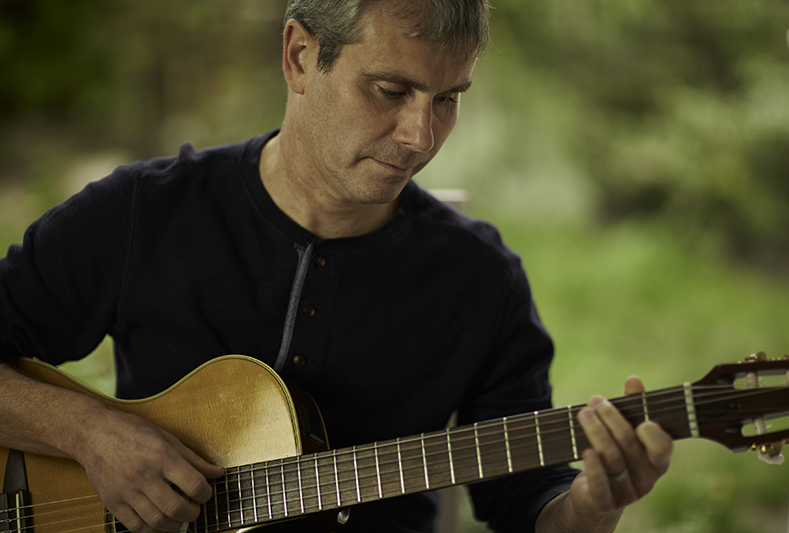 Guitar lessons tailored specificaly for you!
Top provider of guitar lessons on the Wirral.
Lessons are tailored for your individual needs with lessons ranging from complete beginner to advanced level playing.
As a qualified RGT Guitar Tutor (ALCM) I am a Wirral-based guitar teacher with over 30 years of experience in playing, studying and teaching the guitar. I can help you realise your aspirations on guitar.
Alongside my private teaching, I teach guitar at several Wirral schools. I have performed in many bands in a broad range of styles (currently in contemporary Wirral guitar vocal duo 'Live Lounge'), written and recorded original music and helped many students progress along their musical journey on guitar; whether that has been to play as a hobby or to pass grades and go on to pursue a career in the music industry.
Our Programs Are Tailored To Suit You
Lessons tailored to your needs
all ages and abilities welcome from beginner through to advanced students.
Instruction in many musical genres
including Classical, Jazz, Blues and Rock and Pop.
Advice on purchasing a guitar and structuring your lessons, goals and practice schedule.
Preparation of GCSE and A level solo, ensemble and composition pieces.
Lessons in preparation for Rockschool and RGT / LCM (Abrsm classical guitar up to grade 8) guitar examinations up to diploma level – 100 % pass rate to date.
LCM Popular Music theory lessons up to grade 8 level.
What Our Students Say About Us
"I would thoroughly recommend Dave's lessons. He provides them in a relaxed and friendly atmosphere. My son enjoys his lessons and is glad that Dave works at a pace that he is comfortable with and Dave asks for his input so that he enjoys the lessons and learns to play music that he likes and connects with. Dave is always positive, patient and very encouraging and brings the best out of his students."
"David has been giving guitar lessons to my 2 children for the last few years where they've made great progress . David is very friendly and approachable & promotes a really supportive learning environment that nurtures their confidence and ability. He's inspired my children to be creative and do well. I can only offer the highest recommendation if you are thinking about taking up the guitar or building on your current skills. David will teach at a pace that's right for you & has a wealth of commendable experience to enable you to succeed."
"David's tuition has taken our teenage son from a complete beginner to a confident player in three years. During his lessons, our son has been able to explore a wide range of musical styles, including classical and jazz, has developed his improvisation skills and is currently being supported in his sixth form Music studies. David was recommended to us and we would definitely recommend him to others."
"Every lesson with Dave felt life time well spent! He manages to pace each lesson perfectly, with an ideal mixture of theory and practical teaching that doesn't overwhelm but ensures continued progression. I can't recommend Dave highly enough for anybody wanting to learn the guitar! Money well spent!!"
Click below to get started